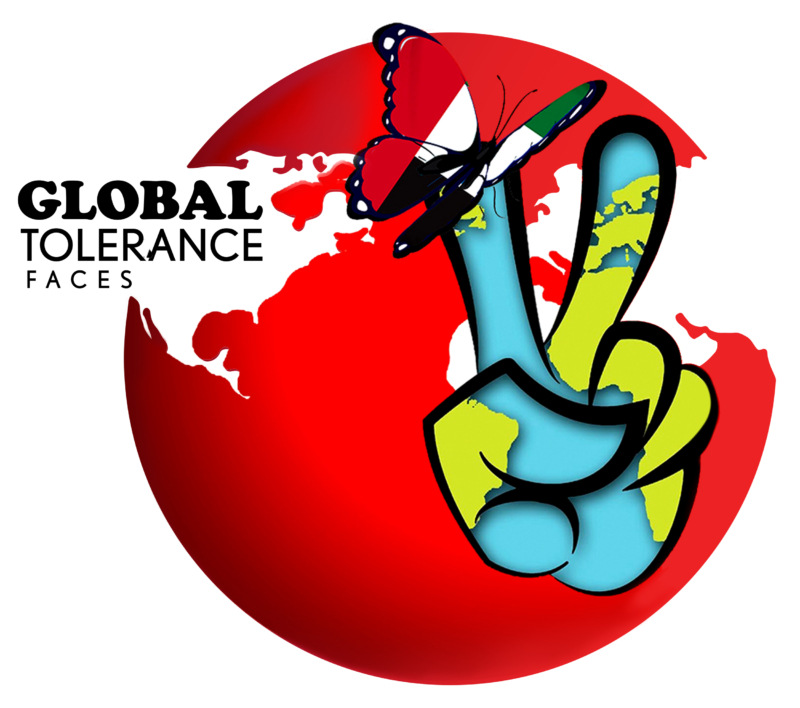 In support of UAE, Year of Tolerance 2019
The Global Tolerance Faces Campaign is still ongoing

WHO ARE WE?
Global Tolerance Faces is a Global Citizen Campaign
Promoting ONE People, ONE Love and ONE World
Peaceful Coexistence for a Sustainable World in Peace
This campaign joint meantime international politicians (Ministers and World Champions in various disciplines of Sport) and other influential international role models for tolerance and peace between all nations and all religions, bridging east and west, north and south with the spirit to unite all people worldwide.
Strengthening Unity – Strengthening Diversity – Strengthening Culture – Strengthening Faith – Strengthening Nations – Celebrating 2019, UAE, Year of Tolerance – Global.
Global Tolerance Faces Initiative was founded 01.January 2017 by Madame Sabine Balve, who is also the Founder and President of World Leaders Forum Dubai (International Think and Do Tank). A Global Initiative with a Global Reputation. World Leaders Forum Dubai is recognized by UN Body, World Urban Campaign as a new creative sustainable urban solution for "The City, We Need 2050" when our planet will have 9,1 billion people. A Global Urban Campus "TOP 100" Thinkers supporting the sustainable development goals and Habitat3 of the United Nations.
Supporting the International Day for Tolerance 16 November at the UN
Celebrating the Visit of Pope Francis in UAE 03 – 05. February 2019
On Thursday, 6 the December 2018, the Holy See and the Government of the UAE announced the visit of Pope Francis to Abu Dhabi from the late evening of 3 rd February to midday of 5th February 2019. We are happy and grateful that Pope Francis accepted the invitation of His Highness Sheikh Mohammed bin Zayed Al Nahyan, Crown Prince of Abu Dhabi, to participate in the "International Interfaith Meeting on Human Fraternity". At the same time, the visit is also an answer to the invitation addressed to Pope Francis by the Catholic Church in the UAE.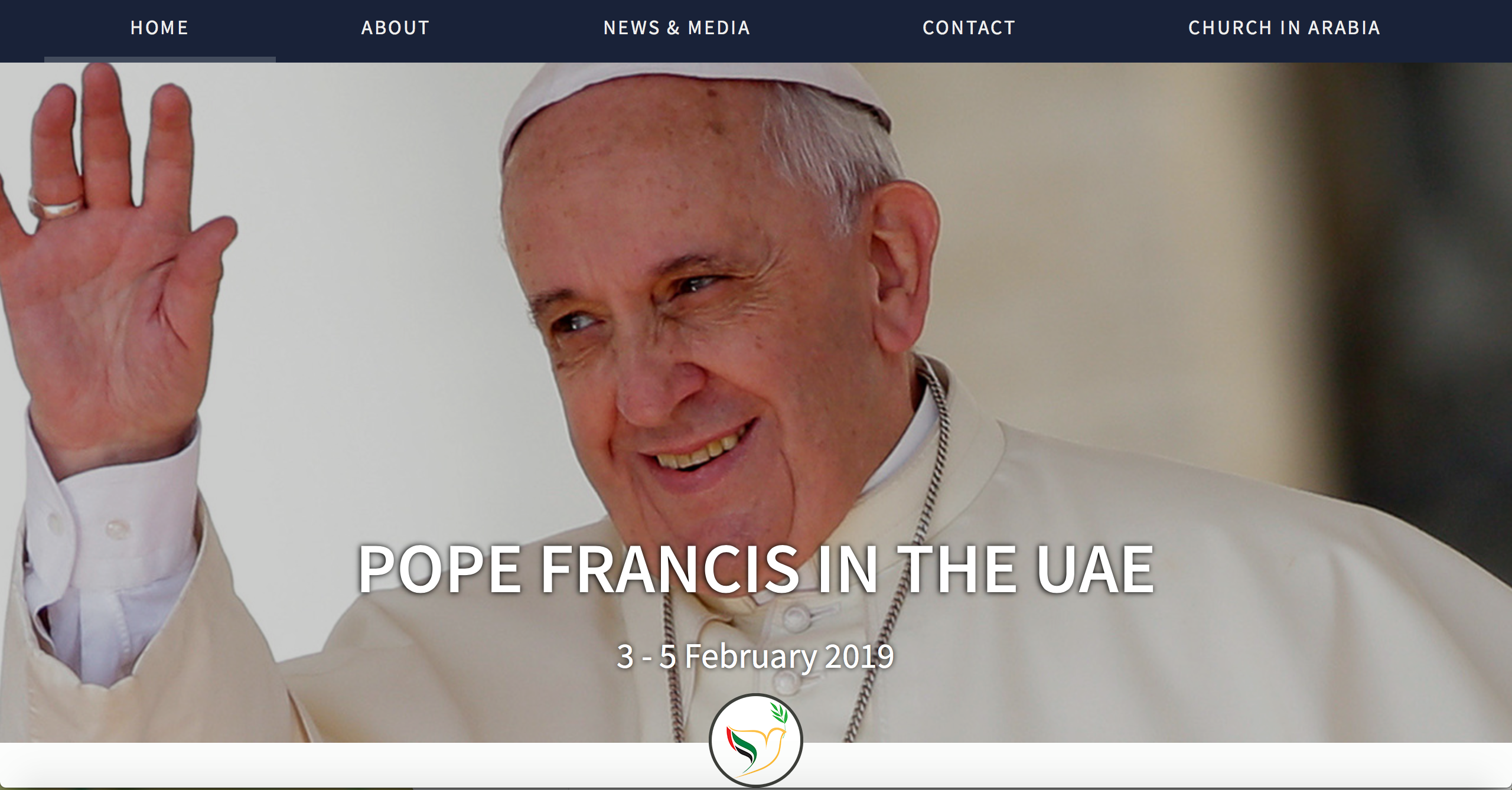 "UAE is an example of a nation that seeks religious and cultural tolerance while helping combat racism and hatred. Our vision of unity is the concept to serve peace and harmony, not only between Muslims and Christians, but amongst all humanity worldwide."

– Madame Sabine Balve, Founder of Global Tolerance Faces  –
What We Do
We are committed to strengthening tolerance by fostering mutual understanding among cultures and peoples. This imperative lies at the core of the United Nations Charter, as well as the Universal Declaration of Human Rights, and is more important than ever in this era of rising and violent extremism and widening conflicts that are characterized by a fundamental disregard for human life.
What We Believe
Our mission is to drive the growth of inclusive society through global alliances, travels and the power of collaboration.
We also have the belief that with this vision, and the empowerment of millions of like-minded individuals like you around the world, a meaningful contribution to a brighter future for our planet is not only possible but also inevitable.
Join Be Part 
Make A Difference: Be a GLOBAL TOLERANCE FACE 2019,  submit your SELFIE with the Peace, Victory Symbol✌ for Love and Tolerance between all Nations, all Religions, all Skin Colours and all Ethnic Backgrounds. Thanks for joining. You all matter to us 🌹
Thanks to the 15.000 Fans who joint 2017 to celebrate together with us the UAE, Year of Giving 2017!
In Support Of UAE, YEAR of TOLERANCE 2019
#Happiness #Peace #Tolerance #WeAreOne #Human #Family #LoveWins
"The UAE government announced that 2019 will be officially proclaimed the Year of Tolerance to strengthen the nation's role of encouraging stability and prosperity in the region. Leaders took to social media to announce the move, following on from the Year of Zayed in 2018 and the Year of Giving in 2017..The announcement came days after it was revealed Pope Francis will visit Abu Dhabi in February, a sign that the UAE is welcoming and tolerant of all religions."
When it comes to our news we're proud to say we're different. We want to motivate you to take an active role to contribute to a more just, peaceful, tolerant and sustainable World…
"Learning to live together in Peace through Global Citizenship Education. Bridging the World between East and West through Tolerance and Respect and Uniting People around the World!"
Our Global Tolerance Faces shows you the World thru our eyes. From adventurous camel trekking to awe-inspiring beaches, our collection of destinations is irresistible. Enjoy it!
Global Tolerance Faces Travel Reports
The development of international sustainable tourism is important in fostering better understanding among peoples everywhere, in leading to a greater awareness of the rich heritage of various civilizations