WHO ARE WE?
GLOBAL TOLERANCE FACES is a Global Citizen Digital Media Campaign
Promoting Global Citizen – ONE People – ONE LOVE – ONE World
Peaceful Coexistence for a Sustainable World in Peace
This campaign joint meantime international politicians (Minister Germany etc. and World Champions in Sport) and other influential international role models for tolerance and peace between all nations and all religions, bridging east and west with the spirit to unite all people worldwide.
Global Tolerance Faces Initiative was founded 01.January 2017 by Madame Sabine Balve, who is also the Founder and President of WORLD LEADERS FORUM DUBAI (International Think and Do Tank). A Global Initiative with a Global Reputation. World Leaders Forum Dubai is recognized by UN Body, WORLD URBAN CAMPAIGN as a new creative sustainable urban solution for "The City, We need 2050" when our planet will have 9,1 billion people. A Global Urban Thinker Campus "Top 100" supporting the sustainable development goals and Habitat3 of the United Nations.
Supporting the International Day for Tolerance 16 November at the UN
What we do
We are committed to strengthening tolerance by fostering mutual understanding among cultures and peoples. This imperative lies at the core of the United Nations Charter, as well as the Universal Declaration of Human Rights, and is more important than ever in this era of rising and violent extremism and widening conflicts that are characterized by a fundamental disregard for human life.
What We Believe
Our mission is to drive the growth of inclusive society through global alliances, travels and the power of collaboration.
We also have the belief that with this vision, and the empowerment of millions of like-minded individuals like you around the world, a meaningful contribution to a brighter future for our planet is not only possible but also inevitable.
Join & Make A Difference
Be a "Global Tolerance Face" by submitting your SELFIE with the Peace, Victory Symbol✌ for Love and Tolerance between all Nations, all Religions, all Skin colours and all Ethnic backgrounds – YOU ALL MATTER TO US 🌹
Thanks to the 15.000 Fans who joint 2017 to celebrate together with us the Year of Giving!
In support of UAE Year of Giving
#Happiness #Peace & #Tolerance #WeAreOne #Human #Family #LoveWins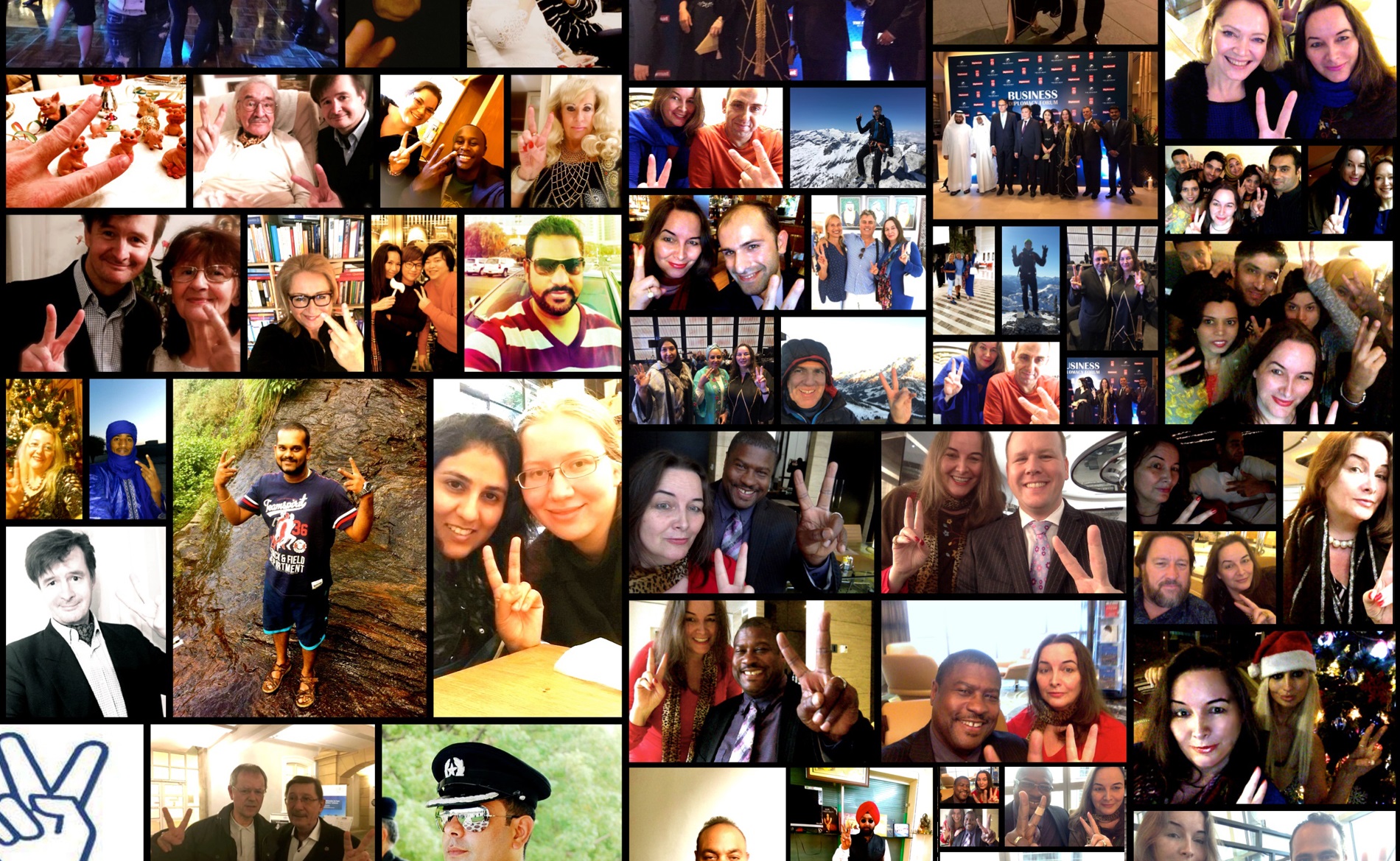 Our team of experts offer mouth-watering special offers. From adventurous camel trekking to awe-inspiring beaches, our collection of destinations is irresistible.
"Twenty years from now you will be more disappointed by the things you didn't do than by the ones you did do. So throw off the bowlines, sail away from the safe harbour. Catch the trade winds in your sails. Explore. Dream. Discover."

– Quote by Mark Twain –
"Once you travelled, the voyage never ends, but is played out over and over again in the quietest chambers. The mind can never break off from the journey."
When it comes to our advice we're proud to say we're different. We offer something a little more special.